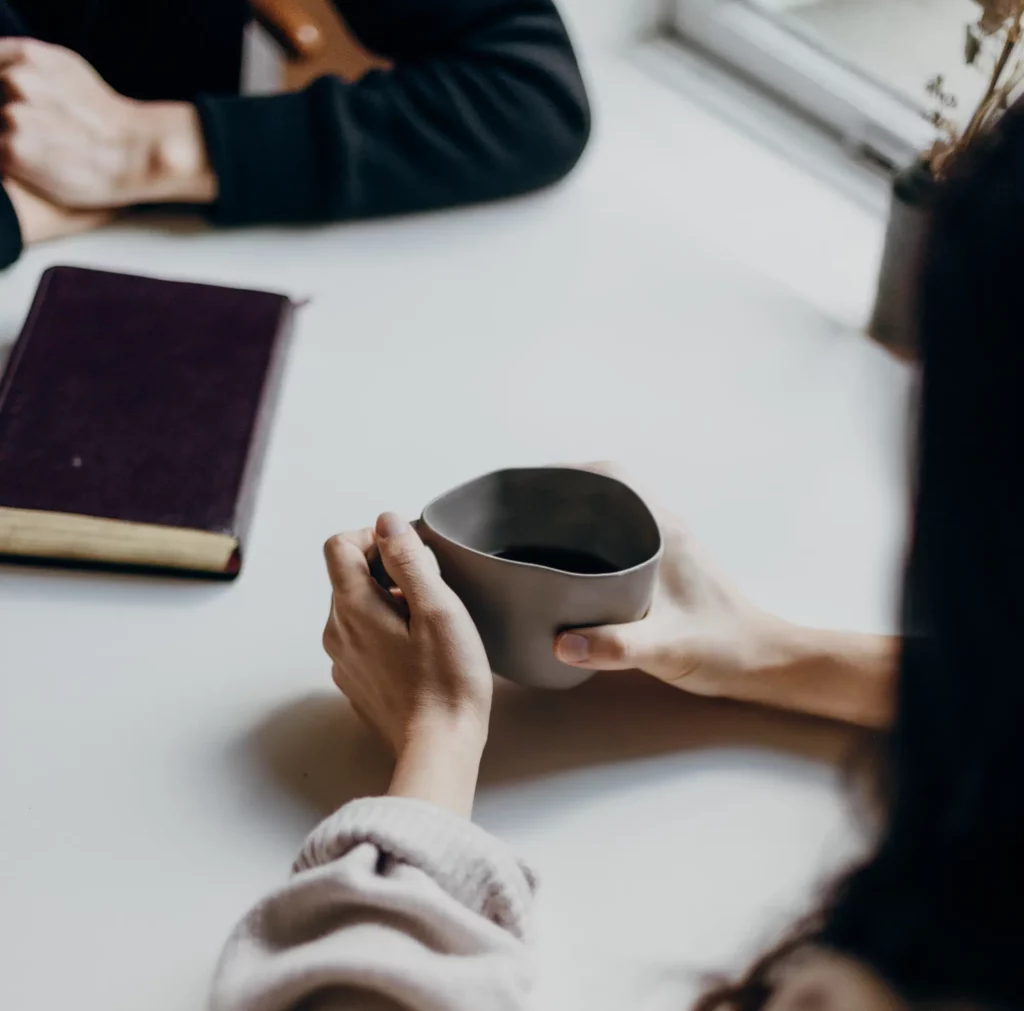 Our Mission
Founded in 2013, The Waterfront Project, Inc. (WFP) is a legal center that provides free civil legal representation, assistance and advocacy to New Jersey residents who are asset-limited, income-constrained, homeless, or disenfranchised.
Our Work
The Waterfront Project serves hundreds of individuals and families facing housing insecurity through its Legal Defense and Housing Counseling Programs, providing free legal counsel and connecting them with housing resources.
Throughout the pandemic WFP has supported over 200 New Jersey families through eviction crisis and proudly led over 550 legal cases for people in need. WFP also represents clients on matters related to public benefits, consumer debt, senior estate planning and medical directives, and other civil legal matters.
Most recently, WFP launched the Sexual Assault Survivor Legal Services Project, which provides trauma-informed, client-centered advocacy, legal advice, and legal representation to survivors across New Jersey in a variety of matters in the aftermath of assault.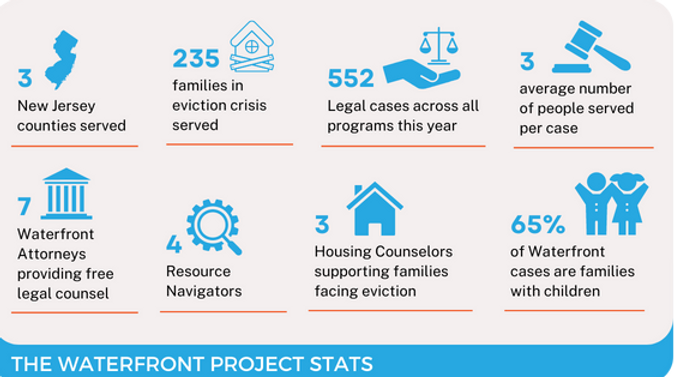 ​Meet Our Executive Director, Carol Sainthilaire
Our Story
WFP has its roots in the waterfront city of Hoboken in Hudson County, New Jersey, where Monsignor Robert Meyer (affectionately known as "Father Bob"), pastor at Saints Peter and Paul Roman Catholic Parish saw the development of high-rises, brownstones, and condos in stark contrast with a growing homeless population. 
When parishioners learned that Father Bob was also an attorney (he received his civil law degree from Seton Hall University), some asked him for legal advice. He says, "I began to wonder how many people don't come forward and ask. And I thought, maybe we should be more proactive about this." So began the process of opening a legal center right in the church basement with funds generously given by the parish.

Father Bob reached out to friends and parishioners who were also attorneys to serve on the WFP Board. The Waterfront Project was incorporated in 2013 and for the first three years operated out of the church basement with their first part-time Executive Director, Elizabeth Caraballo, Esq., screening all the clients and doing her best to find pro bono legal counsel for them. TWP expanded to a satellite office in Weehawken and, in 2016, signed a lease for offices in Jersey City generously provided by Hudson County.
At the same time, WFP broadened the scope of the services offered to include housing counseling, assisting  low and moderate-income tenants as a participating agency of the HUD-certified housing counseling program. Today, The Waterfront Project proudly supports families and communities across Northern New Jersey.
Our Board
​Paula Nevoso
President, CarePoint Health Foundation
​Rachael D'Silva
Program Manager, Bloomberg LP
​Francesca Larson
Executive, Mosaic Strategies Group
​Isabel Chou
General Counsel, Purpose
​Lucas Swanepoel
Director, Government Relations, Catholic Health Association of the United States
​Katie Brennan
Executive Director, NY Governor's Office of Storm Recovery
​Erin K. Law
Associate General Counsel, Office of Chief Financial Officer, District of Columbia
​Ryan Peene
Senior Vice President/Chief Depository Officer (CDO), Unity Bank